Latest QUINI 6 Tradicional Winning Numbers Table
Date
Winning Numbers
Jackpot
10 Aug 2022

03

04

10

14

16

40

N/A
07 Aug 2022

00

01

06

07

11

23

N/A
03 Aug 2022

10

17

25

33

41

44

N/A
31 Jul 2022

02

06

12

21

40

45

N/A
27 Jul 2022

01

04

36

37

40

41

N/A
24 Jul 2022

15

22

24

29

36

41

N/A
20 Jul 2022

09

12

21

39

41

44

N/A
17 Jul 2022

01

23

24

25

34

45

N/A
13 Jul 2022

00

14

31

33

39

40

N/A
10 Jul 2022

02

03

16

36

39

44

N/A
QUINI 6 Tradicional is one of Argentina's most famous lotteries. Numbers for the four games are drawn twice a week on Wednesdays and Sundays at 9:30 PM.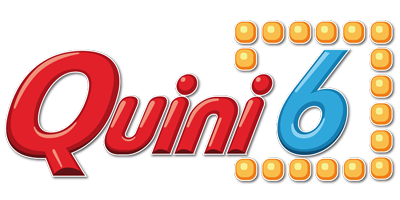 If you want to play the Tradicional game only, you pick six numbers between 0 and 45. If you guess four or five numbers, you get your share; guess six, and you hit the jackpot.
QUINI 6 Tradicional is the first game of the four you can choose to play. If you decide to play its alternative variants, namely Segunda Vuelta, Revancha, and Siempre Sale, you have to buy extra tickets and pick new numbers.
Each of those games has a different set of rules, so if you want to increase your chances of winning, you should learn more about them.
Jackpot
QUINI 6 Tradicional comes with a guaranteed jackpot of 1,5 million pesos, which is about 150 thousand dollars.
However, the high participation rate, additional winnings from alternative draws, and an extra prize for hitting specific numbers in multiple games increase the jackpot greatly. The biggest jackpot ever was nearly 362 million pesos (over 3,5 million dollars) won by an anonymous player.
Odds and Prizes
There are three prize categories in QUINI 6 Tradicional. If you match four numbers, you get 3% from the prize pool, for five numbers you get 10%, and if you match all six, you hit the jackpot and get 70% of the whole prize.
The odds of winning the QUINI 6 Tradicional are the following:
matching four out of six: 1 in 801,
matching five out of six: 1 in 39,028,
matching all six numbers and hitting the jackpot: 1 in 9,366,819.
Payout and Taxes
QUINI 6 Tradicional, just as any other game from the QUINI 6 family, doesn't allow paying out the winnings in a series of payments. Instead, you have 15 days from the date of the draw to claim the whole prize.
The claim must be done in person at a local lottery distributor, and you will need to provide your identity document and the ticket to claim your prize.
Argentina has a 31% lottery winning tax which applies if the prize exceeds 6,666 pesos, so considering the recent winnings, you won't have to pay if you match four; if you match five or six, however, the standard rate applies.
Who Can Play?
Anyone over the age of 18 in Argentina can play QUINI 6 games. The ticket for the Tradicional game alone costs ARS 40.
It is also the base ticket you have to get if you want to play any other QUINI 6 drawings for every other game, you have to pay extra on top of it.
Tickets can be bought only at local lottery distributors, and you may also put your personal details on the ticket if you want to make sure that you are the only one to claim your winnings.
Can You Play Online?
QUINI 6 Tradicional, just as Segunda Vuelta, Revancha, and Siempre Sale, cannot be played online. Tickets are only available in official betting agencies, so if you want to play, you have to go to one of the local lottery distributors and make your purchase there.
Short History
QUINI 6 was launched in 1988 by Loteria Santa Fe as one of the first lotteries with live televised drawings. Originally, Quini 6 was solely available in the Santa Fe region.
Because its popularity grew quickly, however, it was next taken to the national level. It was a success from the start, and QUINI 6 Tradicional soon became the most popular lottery in Argentina a position it still holds to this day.
The QUINI 6 family of lotteries has been growing ever since its launch. The other three games, Segunda Vuelta, Revancha, and Siempre Sale, are all products of the QUINI 6 success, and their popularity is increasing.