Eurojackpot Jackpot 🏆
57 000 000 EUR
Eurojackpot Next Draw 📅
Friday, 2021-12-10 21:00
Eurojackpot Latest Draw Results - Friday, 2021-12-03 21:00
Regular numbers
2
5
13
15
23
Eurojackpot Hot Numbers 🔥
46
16
20
40
1
35
19
24
18
44
33
14
25
31
49
4
3
39
38
42
47
26
15
7
13
Eurojackpot Cold Numbers ❄️
48
37
6
36
2
34
10
41
21
12
45
11
22
29
5
32
28
17
27
50
9
43
23
30
8
Eurojackpot Online Lottery Review
What is Eurojackpot Lottery?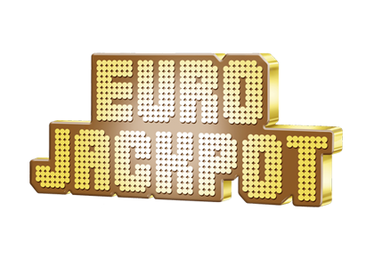 First established in 2012, the Eurojackpot Lottery has its first draw on 23 March, and since then, each draw takes place every Friday at 21:00 local time in Helsinki. Each winning bet is evaluated in Germany and Denmark.
Participating Countries
This transnational European lottery game was first organized and played by six countries, and shortly after increasing that number to 18. The list of European countries that actively participate and where you can buy tickets are:
Croatia
Czech Republic
Denmark
Estonia
Finland
Germany
Hungary
Iceland
Italy
Latvia
Lithuania
The Netherlands
Norway
Poland
Slovakia
Slovenia
Spain
Sweden
Nowadays, with the rise of online betting, anyone in the world above 18 can play and get tickets for Eurojackpot Lotto.
How to Win at Eurojackpot Lotto Play
In order to win the jackpot drawing at Eurojackpot, the player needs to get a ticket with five correct numbers out of 50 plus another two supplementary numbers out of another 10. This comprises a single entry or line. There are 12 tiers of prizes for Eurojackpot, which increase the chances of winning significantly.
This lottery game can be played online and to be a winner of any prize, your tickets must match at least 2 main numbers plus one of the bonus numbers picked in a drawing.
How Does the Eurojackpot Lotto Game Work?
As previously mentioned, the Eurojackpot lottery has its draw each Friday at 21:00 local time in Helsinki, and you can buy their bets up until 19.00 (EET) on the day of the draw itself to qualify for the upcoming draw that day.
Jackpot Odds of Winning

The odds of winning the jackpot at Eurojackpot with 5 + 2 matching numbers are 1:95,344,200. The list of following 11 prize tiers are:
To get 5 + 1 the odds are lowered to 1:5 959 013.
For 5 winning numbers your odds are 1:3 405 150.
For 4 + 2 your odds are 1:423 752.
For 4 + 1 the Eurojackpot draw odds are 1:26 485.
To get 4 matching numbers the odds are 1:15 134.
For 3 + 2 matching numbers the odds result in 1:9 631.
For 3 + 1 the odds are 1:602
For 3 matching numbers 1:344
To get 2 + 2 the odds are 1:672
To get 2 + 1 it is 1:42
To get 1 + 2 your odds are 1:128
Eurojackpot Review of Game Structure in Playing Countries
Based on the number of tiers and the odds of winning, it is evident that Eurojackpot is designed to pay out more frequently than lotteries played in other countries like the EuroMillions and the German Lotto 6 aus 49. With a higher chance of winning come lower jackpots, but €90,000,000 are definitely not something to be underestimated.
The jackpot in this lottery game start at the guaranteed 10,000,000€ and can roll over up to €90,000,000. To play, you pay €2 per line.
Eurojackpot Review of Recent Upgrades and Changes of The Game
Launched and backed initially by 7 European countries, Eurojackpot has indeed become one of the most notable global lottery games. In 2013 Eurojackpot surpassed EuroMillions in the number of participating games when it jumped from seven to fourteen in total. Later on, four more joined and since 2017, eighteen nations have joined the Eurojackpot lottery as participants. This brings the potential number of players to a staggering 270 million people. If we compared it to EuroMillions, where the reach is 217 million total, then we see how Eurojackpot surpasses it in that regard as well.
Of course, the game can be played online, so worldwide, anyone else can play it too, and these numbers exclude players playing online in countries that aren't directly involved.
When we do a Eurojackpot review, we see that the only reason why Eurojackpot does not have such high jackpots as other lotteries is that it has a higher chance of winning; hence the jackpot does not roll as much but is more frequently won. Plus, there are 12 tiers of prizes in total, which generate more winners weekly.
However, it is worth mentioning that up until 2014, those odds we much lower and the chances of winning a prize are higher because the player could choose the two other numbers from a pool of eight digits. Today that pool counts ten numbers to choose from, which increases the odds to 1 in 95,344,200 from 1 in 59,325,280. Still, this is a much smaller chance than with some other lotteries.
Rest assured that should there be any additional changes to the gameplay of the Eurojackpot lottery, we will keep you updated on any notable updates to this lottery.
The Eurojackpot Lottery History and Winnings in the Game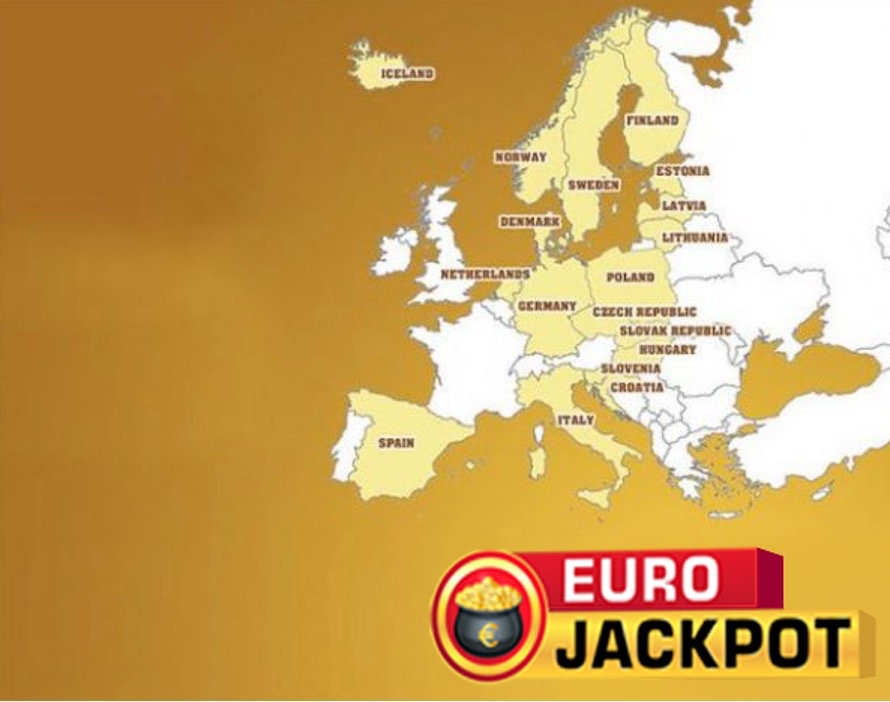 In order to get a better overview of the game and your chances of winning, here is some history of the Eurojackpot lottery game.
Namely, this lottery was proposed in 2006 but launched in 2012 to compete with other global and European games. It has a wider reach, estimated somewhere between 270 and 300 million. However, the higher chances of winning keep the final jackpot slightly lower than some other lottery games.
As said before, the EuroJackpot starts at €10 million. As no one matches the seven needed numbers with each lottery draw, the jackpot increases until it reaches the €90 million cap. Once it gets to this cap, it rolls down to the lower tiers awarding its players closest to 5 + 2 matches.
Therefore, once the €90 million cap is reached and still no one has 5 + 2, the winner will be someone who has 5 + 1 or 4 + 2 and so on until a player with such matching numbers is found. This way, it is possible to win the jackpot even if a player does not have all seven numbers matched.
Famous Winning Tickets
In fact, a player in Germany in 2012 won the lotto thanks to the Cap rule by matching 5 + 1 instead of 5 + 2 and ended up winning the €27 million grand prize. As you can see in the odds statistics in this text above, the chances of winning as a second-tier winner were much, much better, and this is why Eurojackpot is one of the lotteries in the world that offer the highest chances of winning.
Once the jackpot has been paid out, the game reopens with a €10 million jackpot and the entire process of draws and rolls over begins anew.
The Largest Draws
In 2015, once the jackpot prize reached its cap value, a lucky player from the Czech Republic won the bet of 90 million Euro. Such a high jackpot was also paid in 2016, 2018, and twice in 2018. The average jackpot amount for 2018 was 41 million Euro. The five lucky winnings of the €90 million jackpots were:
6 July, 2018
9 February, 2018
6 January, 2017
14 October, 2016
15 May, 2015
Furthermore, apart from these lucky winners that matched their 5 + 2 numbers when the jackpot was at its highest, in total to date, there have been 67 winners that were able to match all five primary and both Euro numbers. Regardless of how many millions they had won, we can safely say that Eurojackpot has changed their lives forever.
The Eurojackpot Options for Payout
The winners of the jackpot have the option to have their money transferred onto a bank account at once or sign a contract that obliges the lottery to pay out their money in the form of annuity payments over an undisclosed number of years. Usually, players in countries with significant taxes may opt for this smarter choice. However, those who live in a country that does not tax lottery wins have no reason not to take their money all at once.
Paying Taxes
Out of the eighteen countries that participate in Eurojackpot, eleven do not tax the jackpot or any other wins:
Czech Republic
Denmark
Estonia
Finland
Germany
Iceland
Latvia
Lithuania
Norway
Slovakia
Sweden
Italy taxes 6% of the win while Croatia taxes 30% of the win for a prize above 65,000 Euro.
If you are playing this online lottery from a non-participating country, you will not be charged at the source, where you have won, but in your own country. So, you still need to check if any taxes apply in your country to know how much you would have to pay if winning the jackpot or any other win.
How To Play Eurojackpot Online Lottery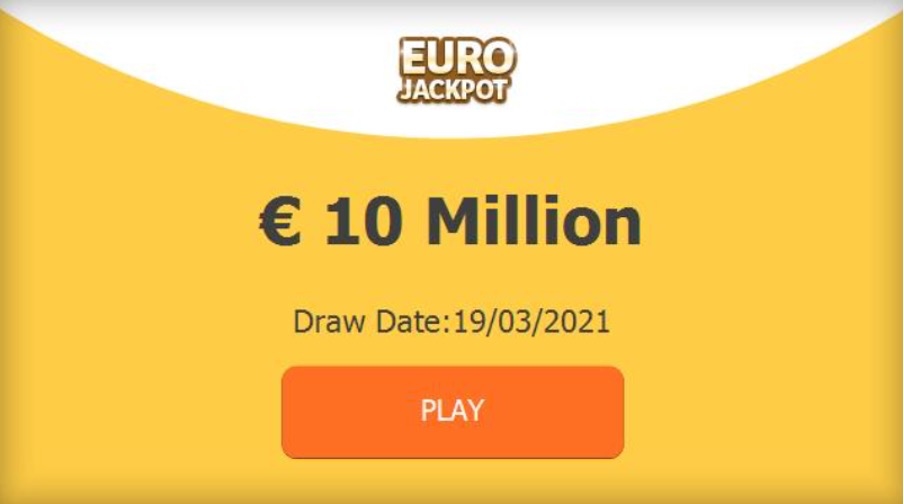 As we previously stated, there are currently eighteen participating countries in the Eurojackpot officially. However, people from other countries are not limited to legally play online practically from anywhere in the world through most of the world's best lottery websites, given that they are over 18 years of age.
In order to play, your site needs to have gaming licenses so that it can allow you to bet on the results of the EuroJackpot draw outcomes. The other alternative is if the site buys the official physical lottery bets on your behalf from one of the eighteen participating countries and keeps them safe for you.
This way, you can participate comfortably from your home anywhere in the world, given that many of the sites have a mobile app that allows participation in lotteries.
Is Eurojackpot Lottery a Legit Game, And Would We Recommend It?
Eurojackpot is a legit European lottery, and we would definitely recommend taking part and try it. Compared to the hundreds of lotteries around the world, the EuroJackpot surpasses them all with the better odds of winning a prize and the significant jackpots that they offer with each draw.
This is why EuroJackpot is overall a great lottery game that deserves checking out. After all, nearly 300 million regular players that take part and the many jackpot winners cannot be wrong.
Conclusion
It's well worth getting your tickets even if you're not in Europe per say – try your luck online to play Eurojackpot and maybe you'll get lucky!
Pros
Eurojackpot lottery offers higher chances of winning than other national lottery games
Cons
The lottery game is widespread in Europe and outside of Europe, and many scamming websites exist, so players need to buy their lottery tickets strictly from authorized and licensed dealers
The jackpot prizes are lower than in other games in Europe and worldwide