Lottoland – The Online Lotto Site Review
Lottoland is a popular lottery site that has been operating for more than a decade and is now available to customers from the United Kingdom and many other countries. Starting from humble beginnings with a team of only 7 people, the website now serves hundreds of lotteries to people all over the world.
It has a few things going for it: It has many types of lotto games to choose from, it allows UK customers to place small bets starting from just 1 pound, and, finally, due to the rapid growth the company has experienced, it offers one of the best lotto experiences online.
What We Like
The convenience of betting on the lotteries from the United Kingdom and the rest of the world is something to love.
It is one of the top websites in the UK, and it is widely reported as trustworthy and reliable.
Very good customer service that gets back to you in less than a day almost always.
Multiple payment methods. You can easily bet with real money on the online site.
What We Dislike
Not transparent enough about some of the odds of its games.
Limited payment options.

What is Lottoland?
Lottoland is a company with offices in the United Kingdom, Germany, and Australia that offers lotto 24/7 bets to an international audience including the UK. It provides an excellent Online lottery betting platform with a chance to win large jackpots through lotto betting, instant win games, table games, and much more.
How Does it Work?
Paraphrasing Lottoland's Australia chief executive, "Lottoland is doing to the lotteries industry what Uber is doing to the Taxi industry. It is a disruptive product." and there's a lot of truth to this. From its initial inception as a small company with only a tiny team of 7 members, it has been able to quickly overtake large parts of the lotteries market both in the United Kingdom and outside it.The company's sales increased by 820%, eight times over, between 2012 and 2015, and this landed it on Financial Times' report on the fastest-growing companies in Europe! This is all thanks to their unique model: betting on the outcome of the lotteries instead of purchasing a ticket.
You visit their website and sift through all the various draws.
You choose a lotto draw that suits you and has good odds in your opinion.
You bet on the outcome of that draw.
If you hit jackpot or divisional prizes, Lottoland pays out the full amount.
This is just what they offer for bettors who like conventional lotto draws. They offer many more features:
Sports betting: Starting from late 2019, Lottoland decided to offer sports betting especially to it's UK clientele given the high demand for football betting amongst other sports. You can bet on the outcomes of matches in many exciting sports.
Online casino games: Are you in the mood for some classic casino games? Live dealer games, Blackjack, Roulette, or Texas Hold'em? Lottoland has it all.
Scratch cards: Scratch cards have their unique charm, and the folks at Lottoland know this. That's why they're offering tens of different types of Scratch cards to scratch the itch bettors have for these games.
Syndicates: Syndicates are a great way of betting on the game. If you're happy to take a reduced share of any prizes, you can get LOADS of line bets for your chosen lotto from as low as 2 pounds.
Lottoland Welcome offer
Austria: 6 BATCHES LOTTO FOR JUST 1€ INSTEAD €7.20!
Brazil: SIGN UP AND GET YOUR MEGA-SENA 6 FOR 3 OFFER!
Ireland: 30 Elephant scratchcards, 20 Shamrock scratchcards & 2 lines (LottoPlus) for just 1€
Mexico: 4 Melate Bets for the prize of 2!
Malta: Place your first bet on the HUGE PowerBall jackpot for JUST 99 cents!
Sweden: 2 lines at the price of 1 on PowerBall
United Kingdom: 1 Line Irish Lotto Bet & 20 Horseshoe scratchcards for just £2.00

This promotion expires on 31st December 2023 at 23:59 GMT.
This promotion newly registered players only.
The player must be logged in to claim the offer.
This offer is redeemable 1 time per player. + 18 years
BeGambleAware.org. Full terms and conditions apply
Lottoland VIP Club
Lottoland VIP club is renowned for its excellent offers. Once you get accepted into the club, you'll have a personal account manager, exclusive promotions and offers, gifts on special occasions, and unique VIP prize draws that give you better odds.
Sadly, Lottoland doesn't make its VIP selection process public. They have a private grading system that depends on the amount wagered, the number of days you're active, the last time you placed a bet. Based on your score, you'll be graded as a regular member or placed in either the Bronze, Gold or Diamond VIP groups. Check your inbox regularly to see if you receive an email from Lottoland regarding this.
Is Lottoland Legit especially in the United Kingdom?
Yes, the company has been operating since 2012 and has been on the news several times. It is beyond question that Lottoland is a legit online lotto site. It has been legally registered in multiple jurisdictions and has an established relationship with many on the online casino world's regulatory bodies.
Lottoland is operated by EU Lotto Ltd (company number 109514 and registered address Suite A, Ocean Village Promenade, Ocean Village, Gibraltar GX11 1AA) which is licensed and regulated by the Gambling Commission for customers in Great Britain under account number 38991.
Is It Safe?
Gambling with Lottoland is safe especially from the UK. It not only complies with the stringent gambling laws of the UK Gambling Commission, which ensures bettor safety, but it also has regional offices in multiple countries, and its international website abides by these countries' laws and regulations as well. This makes Lottoland one of the safest betting sites out there. Since 2016, they've paid out more than 29 million dollars in winnings.
Customer Support at Lottoland
Customer support is one of the most important aspects of running a successful casino program, because unlike other services, there is a lot of real money at stake here, and any errors and disturbances can cause a lot of emotional distress to users. Any successful lotto platform should realize that an excellent customer service experience will be at the heart of their success.
Thankfully, as you know by know, Lottoland is indeed a very successful lotto platform, and it does owe some of its success to the excellent customer support it provides its players with.
This begins all the way from a detailed FAQ that helps answer the most pressing questions bettors have. It is comprehensive, reliable, and easy to navigate. You can find almost anything you're looking for within seconds in a few clicks. It is a great feature for people who don't enjoy human contact and want to rely on themselves for help.
This doesn't mean Lottoland has ignored direct support, to the contrary! From Monday to Friday, they offer a 22-hours-a-day live chat where you can get in touch with their support team in a matter of minutes. They don't rest on the weekends as well! They "only" offer support for 15-16 hours, although. This is not to mention the personal account manager that will be there to help you with all your issues once you become a VIP member.
Syndicates and Bundles at Lottoland
Aside from allowing you to bet on single draws, Lottoland offers you other ways of playing to spice things up:
Syndicates: as we mentioned before, syndicates allow you to purchase into large betting pools that increase the likelihood of you hitting the jackpot. Depending on how many shares you hold, you win portions of the jackpot if any of the lotteries bought through the pool is a winning number.
One of the biggest advantages of Lottoland is the variety of syndicates it offers to its users. Syndicates are a great way to increase your chances of winning and having an online platform that manages and creates syndicates for the most popular lotteries out there is immeasurably valuable to players betting on the lotto. This is why the large selection of syndicates are so important.
Bundles: Lottoland bundles together many amazing lottos that are value for money.
Sadly, we don't all have time to research the odds of various lotteries, keep track of the announcements, and place our bets on time. The whole process is incredibly time consuming and research heavy. This is why many casual lotto fans will be positively ecstatic if they could get a service where a company bundles up some of the best draws out there, gives them a discount, and allows them to make the bets in a simple and straightforward manner.
This is exactly what Lottoland has done with its Bundles feature. It is regularly updated with some of the best lotteries out there including Mega Millions and Powerball. Casual players betting on the lotto don't need to do extensive research or time-sinking comparisons, they just need to purchase the bundle. When the official draw of one of the lotteries is happening, the platform notifies the user about it.
This means the website completely guides you through the process from selection to purchase and then the draw with almost no work on your part. Sadly, though, as most reviews online disregard the needs of the casual gambling fans, this great feature often gets ignored and sidelined.
Lotteries Available
Is Lottoland Legit or Scam?
No Lottoland review will be complete without touching on one important question: is Lottoland legit or a scam. Thankfully, the answer is straightforward and unequivocal: Lottoland is not a scam period. It has paid out more than 22 million dollars in just the last 4 years. It is licensed and regulated and operates in multiple countries.
Multiple gambling commissions have looked at Lottoland, its lotto betting, its payout to its customers, etc. and they've found that it is a reliable and safe platform to bet on lotto games on.
This doesn't mean you won't face any issues, however. Technical difficulties, bugs, etc. happen everywhere. Thankfully, they have an excellent customer service you can live chat with instantaneously if you ever have a concern. You don't need to panic if something unexpected happens.
Payment Methods Available when using Lottoland
One of the most important aspects of lotto websites to some people is the types of payment options the platform accepts. Because there are people who don't feel comfortable opening an account with their credit card tied to their main bank account, and this is perfectly reasonable. There are others who only use bitcoin when using online lotteries, and this segment is growing with the growth of cryptocurrencies and this is only going to continue.
Thankfully, Lottoland doesn't leave you high and dry. It offers payment options such as Visa and Mastercards. Lottoland caters to a wide range of different tastes, and you're bound to find a style that's suitable for you.
I've Heard about Lottoland Foundation — What is It and What is It About?
It would be remiss of us to not mention the foundation in our Lottoland review. Although this doesn't have anything to do directly with casino games, deposit bonus, whether they support the US Powerball, etc., it still makes up for a crucial part of the picture that people who care about the ethics of the companies they support will be more than happy to read about.
This is why you if you only care about learning about the inner workings of the casino and their offers, you should skip this part.
Lottoland is a thriving casino platform that has been properly licensed and regulated and operates globally. But as most companies grow and thrive, they realize that they have some responsibility to give back to the community, and Lottoland isn't an exception.
This is why they've set up a foundation to make sure they give back to the global community and take social responsibility.
Players betting on the lottery will be happy to learn that the proceedings from the Lottoland website partly goes to funding a plethora of projects from conserving animal habitats and cleaning up the sea from plastic. The foundation engages in a plethora of projects from a diverse array of sectors, but there's one point of commonality between them: the projects are global and serve the whole of humanity. Lottoland decided to do this so it reflects the global nature of the player base of the company.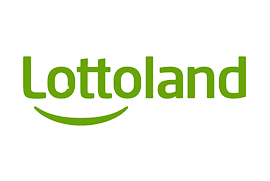 Pros
A wide variety of lotto draws, games, and scratchcards
Offices in the UK and Germany serving people from a wide range of countries
A good selection of lotteries giving you a decent chance of winning
Reliable and functional
Cons
Outdated website design that might turn off some people
A cluttered platform where you might not easily find what you're looking for
Limited payment options