HealthMillions – The Online Lotto Site – Review
HealthMillions is run by Lottomatrix Operations Ltd. like another lottery site we reviewed: Jackpot. It is a Maltese based betting company that offers a wide range of betting services.
HealthMillions specifically focuses on powerballs, raffles, and jackpots. The website is renowned for the amazing jackpots it provides. You can win prizes from lotteries from all over the world from Europe to North America and Asia. You can participate in the most exciting bets from around the world.
What We Like
The selection of jackpots is excellent: Health Millions has handpicked a selection of amazing lotteries from around the world just for its bettors. The high-quality selection is one of the primary reasons Health Millions has a large, loyal customer base.
The streamlined betting experience is amazing for newcomers: you can easily place a bet on the tens of jackpots Health Millions provides. This streamlined, beginner-friendly experience makes it unique among the lottery websites we've been reviewing.
Reliable and trustworthy: Lottomatrix Operations Ltd. is an international, renowned betting company registered in Malta. It is trustworthy and reliable. You can bet using the website in full safety.
What We Dislike
A limited selection of games outside of lotteries: although the lotto site offers a great selection of lotteries with amazing jackpots, it doesn't offer other types of games.
What is Health Millions?
Health Millions is a lottery betting website run and operated by Lottomatrix Operations Limited — the same company responsible for running Jackpot. The online lotto site is part of a series of betting websites famous for its reliability, good lottery selection, and trustworthiness. You should check out the website if you're looking for a reliable and simple betting website.
HealthMillions – How Does it Work?
The way HealthMillions works might not be as intuitive as we'd hope, but it is standard in the industry.
You are not purchasing physical tickets when you draw lotteries with HealthMillions. Instead, HealthMillions allows you to bet on the outcomes of a plethora of jackpots from all around the world. You bet on the outcome of the lottery.
HealthMillions, and the company backing and operating it, insures your bet. Whenever the outcome of the lottery is revealed, if you were one of the lucky winners, HealthMillions pays out the full amount almost instantly.
That's it. It is that simple: this business model has allowed HealthMillions to achieve considerable success.
HealthMillions offers many ways of betting, and we'll explore a few below:
Pick-3: as the name implies, you pick a combination of three-number boxes, decide how much you want to bet each time, and proceed to bet on the results. The Pick3 lottery happens twice a day, which means you don't need to wait long to know whether you've won or not.
Powerball: Do you want to win and win big? The Powerball is for you. With a massive jackpot, it is the lottery most of the ambitious players on the online lotto site draw when they're feeling lucky.
HealthMillions: HealthMillions has its unique special lottery you can take part in. It is one of the site's main selling points. If you want good odds and a large jackpot, this is the lottery for you.
Health Millions VIP Club
The lottery website HealthMillions doesn't have a VIP program or a loyalty program, sadly. It wants to mainly act as an aggregator for some of the best jackpots around the world — a place where people can easily sign up to, draw online lotteries, and win. Implementing a VIP club seems to have gone against their design philosophy.
Is It Legit?
HealthMillions is certified by multiple organizations including BeGambleAware, Gambling Commission, Gamstop, and more. Some of the most respected gambling institutions from around the world. This guarantees HealthMillion's legitimacy.
Is It Safe?
HealthMillions' parent company runs a series of lottery and gambling websites, and they all have a stellar reputation. This makes HealthMillions an established online lottery site with a trustworthy parent company. It is safe to sign up for the online lottery site and draw lotteries. You won't need to worry about your account getting hacked or getting overcharged because the company operating the online lotto site is big and professional. They know what they're doing.
Customer Support at HealthMillions
Customer service is one of the cornerstones of a successful gambling website, but HealthMillions is sadly lacking in this area. Unlike many of the other websites we've reviewed, HealthMillion doesn't provide a lot in the way of support. The simple, straightforward lottery site design and comprehensive FAQ section allow you to find a lot of solutions to problems on your own.
But once you experience a bug or deal with an issue where you need support from HealthMillions, it might be a bit difficult to get in touch. They don't offer phone help nor live chat help. You can either contact them through e-mail or social media.
Is Health Millions Legit or Scam?
We've already reviewed, tested, and thoroughly researched another online site that is operated by the same people that operate HealthMillions. This Maltese based company seems to have the basics down, complies with laws and regulations of the country, and the lottery sites are being monitored by multiple third-party websites. These all combined make HealthMillions rank quite highly on the trustworthiness scale.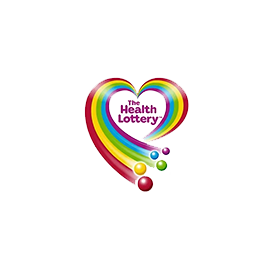 Pros
Exclusive ability to bet on the Health Millions jackpot, which is a twice-weekly jackpot — an amazing lottery with great odds
Streamlined betting allowing you to bet on the lotteries quickly and painlessly. If you want a seamless experience, HealthMillions is the lotto site to go to
An exclusive array of international lotteries make the lotto site an attractive destination for many bettors around the world
Cons
Lacking FAQ that isn't as comprehensive as you'd like and the customer support isn't the best around. You'll get an immediate response if you have a pressing issue, but for non-pressing issues, it might take substantial time until you get some response