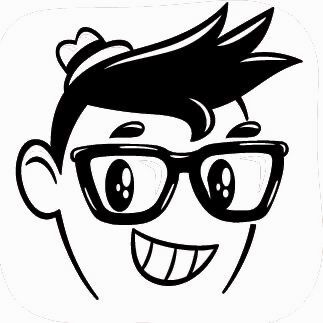 If you live in Ireland or are a great lottery fan from a different country, you have probably already heard about the Irish Lottery. But did you know that it's possible for you to enter the Irish Lotto game even if you are based in a different part of the UK? Or even overseas?
Why should I do that, you may ask? Well, your chances of winning won't automatically get higher, but it may be a novelty enough for you to change your own system of picking numbers (consciously or not) who knows, maybe you will choose your lucky ones with this fresh mindset?
Besides, different lotteries may vary as to the rules and offered games, so maybe you will find the Irish Lottery more suitable to your needs or preferences.
Everybody needs a change from time to time to stay motivated and thrilled. So, without further ado, let's jump straight into the details of the Irish Lottery!
How to Play Irish Lottery?
The Irish Lottery came to life in 1988 when it replaced the Irish Hospital Sweepstakes. The great thing about it is that you don't have to live in Ireland to play this game, plus, the prizes are 100% tax-free and paid in a lump sum.
To enter the game, you need to select 6 numbers between 1-47.
The jackpot is never lower than €2 million and is won by matching all 6 numbers (the additional 7th is not included).
You can also win a prize by matching:
5 numbers and the bonus number
5 numbers
4 numbers and the bonus number
4 numbers
3 numbers and the bonus number
3 numbers
2 numbers and the bonus number
You can buy a ticket for the Irish Lottery either in-store at the authorized retailer (if you're based in Ireland) or online from any other place in the world. Even though a single ticket costs €2, you are required to buy at least two lines, so the minimum cost is actually €4. You can get a ticket for either 1, 2, 4 or 8 draws at once.
People usually pick their own numbers, but there's also a 'quick pick' option to choose, which will select the numbers randomly for you.
Then, you have to pick a draw the Irish Lottery draws take place twice a week. You can enter either or both.
When you buy tickets in person at the retailer, you need to make sure to keep your bets safe until you know the results.
What Is the Plus Option?
When you enter the Irish Lottery, you can choose to pay the additional €1 per line for the 'Plus Option.' It refers to the entry to the Plus 1 and Plus 2 Lotto draws, as well as Plus Raffle, which significantly increases your chances of winning.
For each Plus Option added to a ticket, you are given a four-digit code for every line of numbers. If you match the winning code, you get the guaranteed prize of €500, but there are regular special occasions when there is more money added to this additional prize an extra €1 million. However, this money is split among all the winners.
How to Play Irish Lottery Online?
Obviously, there are also many websites offering online betting, which is a great option for the times of the global pandemic or for anyone who would like to play the Irish Lottery from outside Ireland.
One of the most popular on the web is wintrillions.com, and it also allows you to play the Irish Lottery, no matter where you live. You may wonder, is Wintrillions a scam? But no, it's 100% legit and safe. And playing online is so much more comfortable!
What's awesome, some online betting pages allow you to buy tickets for more than the maximum 8 allowed by the official Irish Lottery website.
All you need to do is set up an account with one of the many online betting pages. Then, your account will be charged for each ticket you purchase. One of the most significant benefits is that you don't need to worry about keeping your tickets safe everything is secured digitally. Plus, you get notified if you win anything; there's no need to worry about checking the results. After that, you can easily withdraw the winnings from your user accounts (unless it's a significant prize, then you may be required to contact the National Irish Lottery directly).
What Is the Irish Lotto Bet?
The Irish Lotto Bet is also known as the Lucky Numbers and depends on the Irish National Lottery outcome. As you already know, there are three draws taking place twice a week. Here, you can bet on 1 to 6 numbers from the total of 47 used in each draw you decide how many you want to guess and how much you want to invest.
However, the rules tend to vary depending on the bookmaker, so make sure you know the guidelines of your chosen one.
One of the popular websites to bet on the Irish Lucky Numbers is the British 49s, where you can place your bet and check the results later.
Where to Check the Irish Lottery Results?
The Irish Lottery draws take place each Wednesday and Saturday around 8pm (GMT) (7:57pm precisely) on the national television (RTE). All numbers are being randomly selected then the main 6 balls, as well as the additional 7th. If you can't watch the draw, the results are widely available right after the transmission.
The best way to check the National Irish Lottery results is to go to their official website that is updated right after each draw. There's also a possibility to enter your chosen numbers there to see if you have matched with the latest or some of the previous lottery results. Plus, you can also check the draw history for the past 181 days there (that's how long each ticket is valid).
Additionally, the results are also displayed on the Irish Lotto twitter account, and, if you play online, you will have the draw displayed in your account on your chosen playing site.
Final Thoughts
The Irish Lottery can be a nice distraction if you already got bored with your current game. The Irish have their own rules and variants of the famous Lottery for you to choose from, which can add to the thrill of playing. It doesn't matter if you are based in Ireland, the UK, or abroad thanks to the wonders of the internet, you can easily enter any game. The lotteries are still a relatively safe form of gambling that won't bankrupt you but can still make you rich. So, even though an Irish shamrock is not a four-leaf clover, it may bring you luck! Who knows?