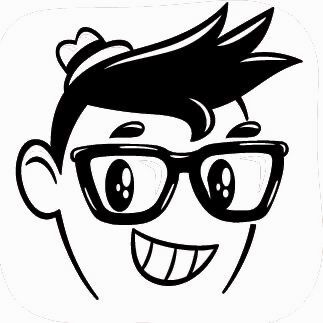 Since lotteries are, by definition, games based solely on luck, you may think it is impossible to boost your chances of winning, even a little. And that's where you might be wrong!
While it certainly is impossible to analyze past results effectively enough to predict the next winning lottery numbers, there are other ways that may help you get a prize.
Have you ever heard about lottery syndicates? There's a high chance you haven't, but if you are a quite regular lottery player, you have probably thought once or twice that your chances would be bigger if you simply submitted more tickets. It's easy math you buy a second ticket, you double your chances, and so on.
And that's what lottery syndicates are all about if we were to put it really straightforwardly.
Are you intrigued yet? Keep reading to learn how it works, how to start a lottery syndicate, and more.
What Is a Lottery Syndicate?
Syndicate may bring some shady associations to your mind, as you probably hear this word most often in the context of organized crime; even the lottery world tends to refer to it as groups. Luckily, there's nothing illegitimate about lottery syndicates.
If you play a lottery regularly, you may feel tempted from time to time to buy more than one ticket. However, most likely, you always tell yourself that it is too expensive and maybe not worth it at all. One of the charms of all lottery games is their affordability; lottery tickets aren't costly, as long as you play it in the traditional way by buying a single ticket each time.
Lottery syndicates are about joining forces with other people, sharing the costs of buying multiple tickets, and increasing your chances of winning significantly. While reading this, you probably are already thinking about a potential prize. Since you play together with other people, you will have to split it, right? Well, yes, but it's still much better than nothing, especially if you hit the jackpot.
How Do You Start a Lottery Syndicate?
If you don't like the idea of playing and sharing money with complete strangers, you have the possibility to start your own lottery syndicate. Firstly, it is best to conduct a little survey among your friends and family members you may feel the most comfortable playing with people that you already know and trust. These days, it is getting more and more popular to start syndicates with colleagues at work. In some companies, it is even the management's initiative that's supposed to bring people closer together. Plus, you don't need any license to start a lottery group.
If you are starting your own syndicate, make sure all your chosen people want to play the same game and start organizing.
Obviously, if you are to be an organizer, you have to be well-organized to remember deadlines, collect money, buy tickets, check the results, manage payouts, etc.
It may be a good idea to write a lottery syndicate agreement, even if you're playing with friends. You don't want to risk conflicts over money arising, right?
Additionally, many people tend to get bored quickly with such games, and then, you are left with a smaller group, and the whole thing becomes less affordable. It is reasonable to set some guidelines that will allow all the group to feel comfortable.
All should agree as to your lottery syndicate form everyone ought to feel at ease with you as the manager, the chosen game, the amount of money you will play with, the regularity, etc. Be sure all members have their own copy of the agreement.
Then, use social media to create a group chat with a personalized calendar that will keep everyone up to date with payments and other relevant information.
Syndicates can be played in-store, in any authorized retail store. A manager of the group fills play slips for the games and for the wanted period of time.
The prizes are paid to the syndicate manager, who then shares it with the rest of the group. The money can also be directly reinvested into future plays, but only when all the members give their consent.
Remember that all the rules apply to each member of the syndicate individually. For example, everyone who wants to play needs to be at least 16 years old, so even if you are older, you can't play with your 15-year-old nephew.
To sum up if you want to be an organizer, make sure you know what you are signing up for.
Online Lottery Syndicates
If you don't want too much trouble, you can easily find the right lottery syndicate and join others. There are numerous websites offering reviews of already-existing syndicates so that you can do proper research and choose correctly.
Of course, we are already in the 2020s, so everything exists online as well. Lottery syndicates are no exception here. If you want to manage everything from your home and you don't mind dealing with strangers, you can easily find a syndicate online. Make sure to research your options and choose a legitimate website. Then, no matter who you play with, you will be 100% safe.
If you play with professionals, you won't have to worry about anything besides making your regular payment. Everything will be managed smoothly and well, and there won't be any risks that the group will suddenly cease to exist, because most people have lost their motivation.
If you are starting your syndicate online, you will need to register. For example, if you are playing in the United Kingdom, you need to register with your National Lottery account.
Final Thoughts
Playing with a lottery syndicate is a great way of improving your chances of winning a lottery, even if only a little. It's the most affordable option that allows you to split the costs with other people with whom you will also share a potential prize (which can still be substantial if you hit the jackpot). The best thing is that you can join an existing syndicate, find a group online, or start your own the possibilities are multiple, and you are sure to find the most suitable option for yourself. So, if you are a lottery fan, why shouldn't you try to help your luck a bit?