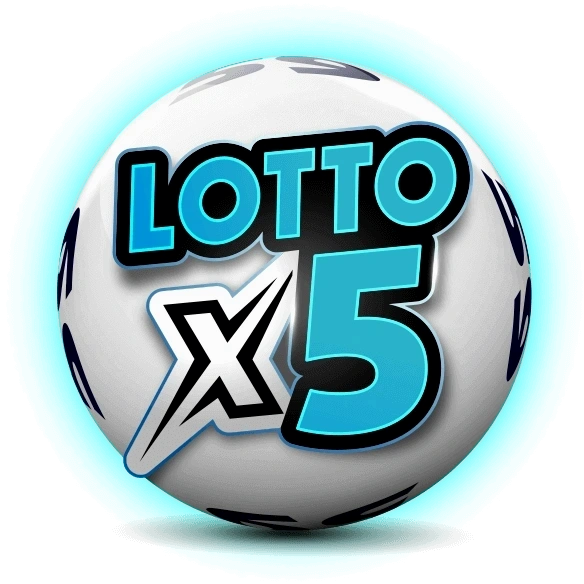 The National Lottery of the United Kingdom offers a variety of games for its players to choose from. Since it's a lottery, all of them are based on luck and don't involve a lot of strategy or planning, but they vary in forms, times of the draw, prizes, and more, and lottery fans tend to have their preferred games.
Lotto HotPicks is one of the many options offered by the National Lottery. It is growing in popularity, even though it is a side game, separate from the main UK Lotto draw, but it always uses the same numbers as the main game.
But what is Lotto HotPicks exactly, and how does it work? How do you play it, and what are your odds? Where can you check your Lotto HotPicks results? If you want to know the answers to these questions, just keep reading!
What Is Lotto HotPicks
The lottery HotPicks is a side game of the main UK Lotto, but it still uses the same numbers from the main draw. Contrary to Lotto, though, HotPicks allows its players to choose the number of balls they want to match.
How to Play Lotto HotPicks
The fee to enter the lottery HotPicks draw is £1 for a try. You can buy a ticket online via the National Lottery website, another website offering lottery tickets, the National Lottery app, or in-store through authorized retailers.
Lotto HotPicks uses the same numbers as the main Lotto game of the National Lottery. The difference is that instead of choosing 6 numbers (like you do entering the regular Lotto game), you can decide how many numbers you want to try and match. You can pick between 1 and 5 numbers (so fewer than in the main game).
Be careful how many numbers you wish to choose, though, as you need to match all of them to win. So if you pick 5, you need to match all the 5 to get a prize; contrary to the main game, even if you choose 4 correctly, you get nothing.
Of course, the more numbers you pick, the bigger the prize, but it gets harder to win.
Additionally, the lottery HotPicks include only the 6 main numbers from the draw. Bonus balls are not included in this game.
You can either choose your own numbers or buy a Lucky Dip ticket that will select them randomly for you.
The National Lottery allows you to choose the same numbers for both the Lotto main game and the HotPicks draw, but it is not obligatory. You can also enter only one lottery or both but with different picks.
When Does the Lotto HotPicks Draw Take Place?
The HotPicks lottery uses the same numbers as the main Lotto game. Therefore, there's one and the same draw every Wednesday and Sunday at 8 pm GMT and 8:30 pm GMT, respectively. You can watch it on the National Lottery website or see the latest draws on YouTube.
Where to Check the Lotto HotPicks Results?
You can either watch the main Lotto draw and see the drawn numbers there or check the results online immediately after the draw. The lottery websites also offers a history of Lotto results. You can check the numbers as far back as 180 days that's how long each ticket is valid.
What Are the Lotto HotPicks Prizes?
The more numbers you decide to choose, the smaller are your chances of winning, but the bigger gets your potential prize.
So, if you decide to pick only 1 number, your odds are quite good 1 in 10 but the prize is only £6.
All Lotto HotPicks Prizes are:
£6 for matching 1 number
£60 for matching 2 numbers
£800 for matching 3 numbers
£13,000 for matching 4 numbers
£350,000 for matching all 5 numbers
What's great is that it's not a jackpot prize, so if there are two people who have matched 5 numbers, they don't have to share and receive £350,000 each. However, according to the prize capping rules, prizes may get a bit smaller if there happen to be too many winners.
How to Claim a Lotto HotPicks Prize?
How you claim your HotPicks prize will depend on where you have bought your ticket.
If you have bought a ticket online, all prizes up to £500 are automatically transferred into your online lottery account after the Lotto draw. Winnings between £501 and £30,000 will need your confirmation as to whether they should be transferred to your bank account. Prizes over £30,001 need to be claimed through the National Lottery Customer Care Team.
If you have bought your ticket through an authorized retailer, you can claim it there if you have won up to £100. Prizes under £500 can also be claimed with a retailer, but the stores are not obliged to always have sufficient funds. Winnings between £501 and £50,000 are to be claimed at a post office affiliated with the National Lottery. If you are lucky enough to win over £50,001, you need to contact the National Lottery directly.
All prizes have to be claimed within 180 days after the draw. Unclaimed winnings are donated to the National Lottery Good Cause fund.
The Lotto HotPicks Odds
The odds of matching numbers in Lotto HotPicks changed when the Lotto increased the number of balls from 49 to 59 (back in October 2015). Therefore, at that moment, your chances are as followed:
1 in 10 for matching 1 number
1 in 115 for matching 2 numbers
1 in 1,626 for matching 3 numbers
1 in 30,342 for matching 4 numbers
1 in 834,398 for matching all 5 numbers
A lot of players struggle to calculate their odds at winning the lottery HotPicks. And why is that?
For instance, when you want to match 1 number, you may think that your chances are 1 in 59, because there are 59 balls in each draw. But people tend to forget that the main Lotto game draws 6 balls, so you have 6 possibilities to win, which gives you the chances of more or less 1-in-9.
Final Thoughts
With Lotto HotPicks, you may have smaller chances of winning a bigger prize, as you only get something for matching the exact number of balls you have picked, no more, no less. However, it may be an interesting, exciting variation if you feel you got bored with the main Lotto game, but you don't want to completely change your lottery. A single fee is only £1, and you can even buy a ticket online, so why shouldn't you at least give it a go?